Ajax Plumbers at The Home Depot
256-260 Kingston Road East
Ajax, ON L1Z 1G1
Get Directions
Delivery
Curbside Pickup
In-Store Shopping
Delivery
Curbside Pickup
In-Store Shopping
Google Reviews
DIY Projects & Ideas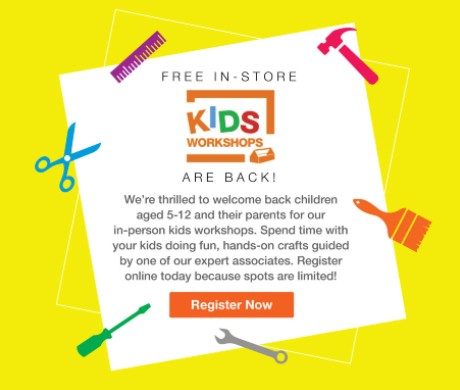 FREE In-Store Kids Workshops Are Back!
We're thrilled to welcome back children aged 5-12 and their parents for our in-person kids workshops. Spend time with your kids doing fun, hands-on crafts guided by our expert associates. Register online today because spots are limited!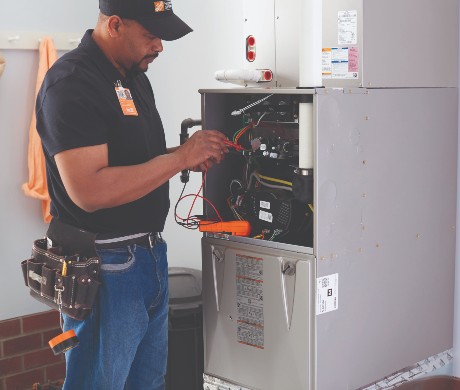 How Much Does A Gas Furnace Cost?
Depending on the system chosen for your home, high efficiency gas furnace installation prices can range between $2,900 and $6,400, with an average price of $3,900, including your new equipment, materials and labour. The exact cost of a gas furnace installation will depend on several factors.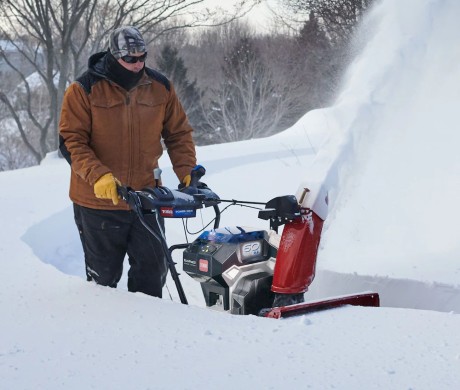 Best Snowblowers to Choose From
The type of snowblower you choose will depend largely on the application, the average snowfall over time for your area, and the type of surface being cleared, as not all snowblowers are designed to handle unpaved driveways. Learn more about the types of snowblowers, understand the differences between electric and gas snow blowers, and choose the best option for your needs.
The Home Depot: Home Improvement & Hardware Store in Ajax.
The Home Depot #PLMR7109 is located at 256-260 Kingston Road East, Ajax in Ontario, Canada and offers all of Home Depot's signature products, tools, and services.
At each and every one of our Home Depot store locations in Ontario, you'll find friendly staff members eager to assist you in any way possible. Whether you're looking for appliances, bathroom and kitchen remodeling ideas, patio furniture, power tools, BBQ grills, carpeting, lumber, concrete, lighting, or ceiling fans, our team of experts will take your style, budget, and product requirements into consideration.
Whether you're looking to buy, or get inspiration for your next home project, visit our store today.
Christmas Decorations
Shopping for Christmas Trees in Ajax? Visit our store for fresh cut and artificial Christmas trees in a variety of sizes. We also have a great selection of trendy indoor and outdoor Christmas decorations to suit any theme you are going for this year. Choose from a variety of Christmas ornaments and lights or go big with Christmas lawn decorations like lighted reindeer, snowmen and more.
Snow Removal Tools & Supplies
Be prepared for winter months with snow blowers, snow shovels, snow rakes, ice melting supplies and much more. The Ajax store on 256-260 Kingston Road East has snow blowers from top brands at great prices and we'll price match any advertised price with our Price Guarantee. You'll also find many other tools and supplies to make tackling harsh winter days much easier.